Exclusive Valentine's Day Dining experiences just for you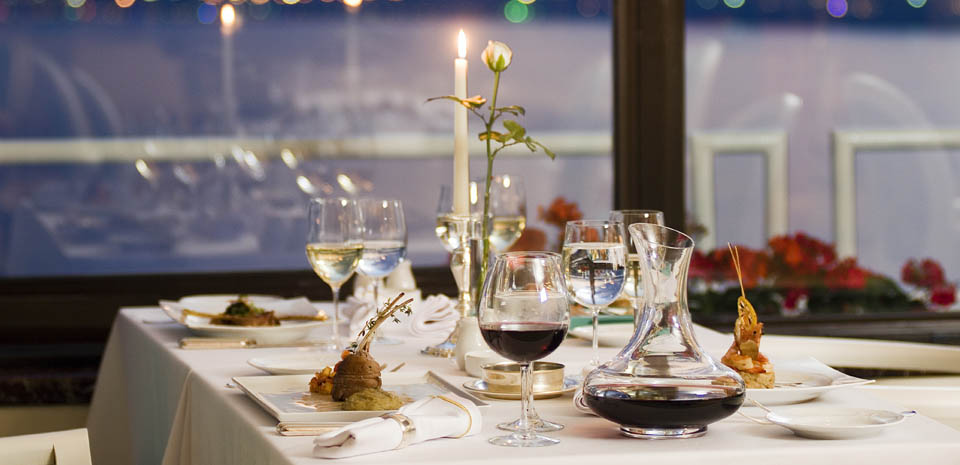 Whether this is your first Valentine's Day or one of many, planning the perfect night doesn't need to be difficult. The special day may be right around the corner, but don't panic if you haven't chosen the right spot just yet. We've done the hard work for you- below are some of our favourite spots that you and your valentine will be sure to fall in love with.

Catalina, NSW
One of the most high-profile dining destinations in Sydney, Catalina offers sparkling views of Rose Bay that stretch around the restaurant, visible through its floor-to-ceiling glass windows. Day or night, the calming views of the vast body of water help provide an immersive dining experience- one that is perfect for a romantic evening. Service is warm and attentive, with food being delivered in a timely fashion. The menu changes regularly to accommodate for the freshest produce available, meaning that no matter the dish, the quality and depth of flavour is always optimal. The fresh and authentic menus are inspired by classical cuisines (French, Italian, Spanish), and complimented greatly with a premium and award winning wine list.

Zonzo, VIC
If you're looking to make a day of it, there's nothing more romantic than a trip to Yarra Valley's wine region. Sweeping vineyard views set the quaint scene, perfect for a relaxing lunch or dinner at Zonzo. Start off your experience with a grazing platter filled with cured meats, Italian cheese and arancini, but do not leave without one of the wood-fire pizzas for which the winery is renown.

Amano Restaurant, WA
Wisk your love away to an intimate experience in the heart of Perth's city. If you don't fall in love with the Italian inspired cuisine and impeccable service, you'll be sure to be romanced by the picturesque waterside setting. The perfect mini getaway for Valentine's day!

Burma Lane, VIC
If you're both in the mood for something a little more funky, Burma Lane is the place to go. Hidden away down Little Collins Street, Burma Lane aims to deliver the unexpected with creative new taste sensations from around the world. Look forward to the likes of Oyster with coconut tom yum sauce, crispy pork belly and strawberry mille-feuille at their special Valentine's banquet menu.

For more Valentine's day experiences, take a look at our list of participating restaurants where you'll be sure to find the best experience to suit you and your loved one.

Please note that acceptance of the Good Food Gift Card is subject to the individual trading terms as supplied by the restaurant and may not be accepted at special Valentine's Day events. Bookings are subject to availability. Please call restaurant to confirm reservation.
Have a friend that would enjoy dining?