Good Food Gift Card is a proud supporter of OzHarvest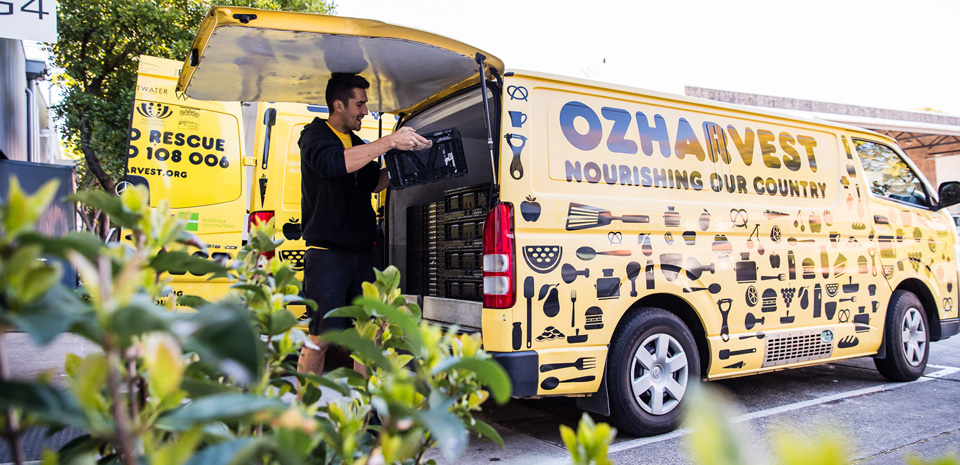 $1 from the sale of each copy of Good Food Gift Card's Eat Out, Dine In digital cook book will go towards OzHarvest.

OzHarvest remains committed to feeding those in need during the COVID-19 pandemic, with every $1 donated allowing them to deliver two meals to someone in need. Want to know a bit more about OzHarvest? Here are a few of their key messages:
We are on a mission to stop good food going to waste and deliver it to people in need

With a fleet of bright yellow vans out and about in communities every day, they collect perfectly edible food from supermarkets, cafes, delis, restaurants, manufacturers, airports, events and corporate kitchens

Each week OzHarvest rescues around 180 tonnes of food.

Rescued food is delivered on the same day to 1,300 charities across the country that help feed vulnerable people.

So far we have delivered 130 million meals and saved 43,000 tonnes of food from ending up landfill.

For every dollar donated, OzHarvest can provide 2 meals to some who needs it most.

With the unexpected and unprecedented impact of coronavirus crisis, OzHarvest is experiencing an overwhelming need for food relief, at a time when our resources are more limited than ever.

OzHarvest remains committed to feeding those in need during this unprecedented time of coronavirus (COVID-19).

OzHarvest is in urgent need of funding to keep our vans on the road.
Have a friend that would enjoy dining?